Living Legends: A Rare Performance of Kutiyattam Sanskrit Theatre
World Sanskrit Conference and Indian Summer Festival
Living Legends: A Rare Performance of Kutiyattam Sanskrit Theatre
"…beyond anything that I can describe or paraphrase, that I carry with me still, weeks after the performance came to an end…"

David Shulman, The New York Review of Books
Kutiyattam, the oldest surviving form of ancient Sanskrit theatre, is a visually arresting, percussion-driven dance theatre that has been performed for more than a thousand years in the temples of Kerala. Carefully preserved and passed on by communities of traditional performers for over ten centuries, Kutiyattam has been declared by UNESCO as a 'masterpiece of the oral and intangible heritage of humanity'.
The world-renowned Nepathya troupe brings this ornate and mesmerizing piece of cultural heritage to Western Canada for the first time, as part of the 17th World Sanskrit Conference, hosted by UBC Asian Studies, in collaboration with Indian Summer Festival. They will present an adaptation of Bali-vadham, a pivotal episode from the timeless Sanskrit epic Ramayana.
Traditionally, this production could go on for a week or longer, but it has been adapted for the modern stage to a three-hour performance in Sanskrit with English subtitles. This is a rare chance to witness what is perhaps the world's oldest living theatrical tradition, performed by master practitioners of the art.
Click here for detailed event and accessibility information.

Indian Summer Festival: www.indiansummerfest.ca
World Sanskrit Conference: https://wsc.ubcsanskrit.ca
Pre-performance introduction: At 7pm, Prof. Dr. Heike Oberlin will give an introduction on the complex techniques of this ancient theatre.
This event is made possible with support from Indian Council for Cultural Relations and the Consul General of India, Vancouver, as well as UBC Faculty of Arts and SSHRC.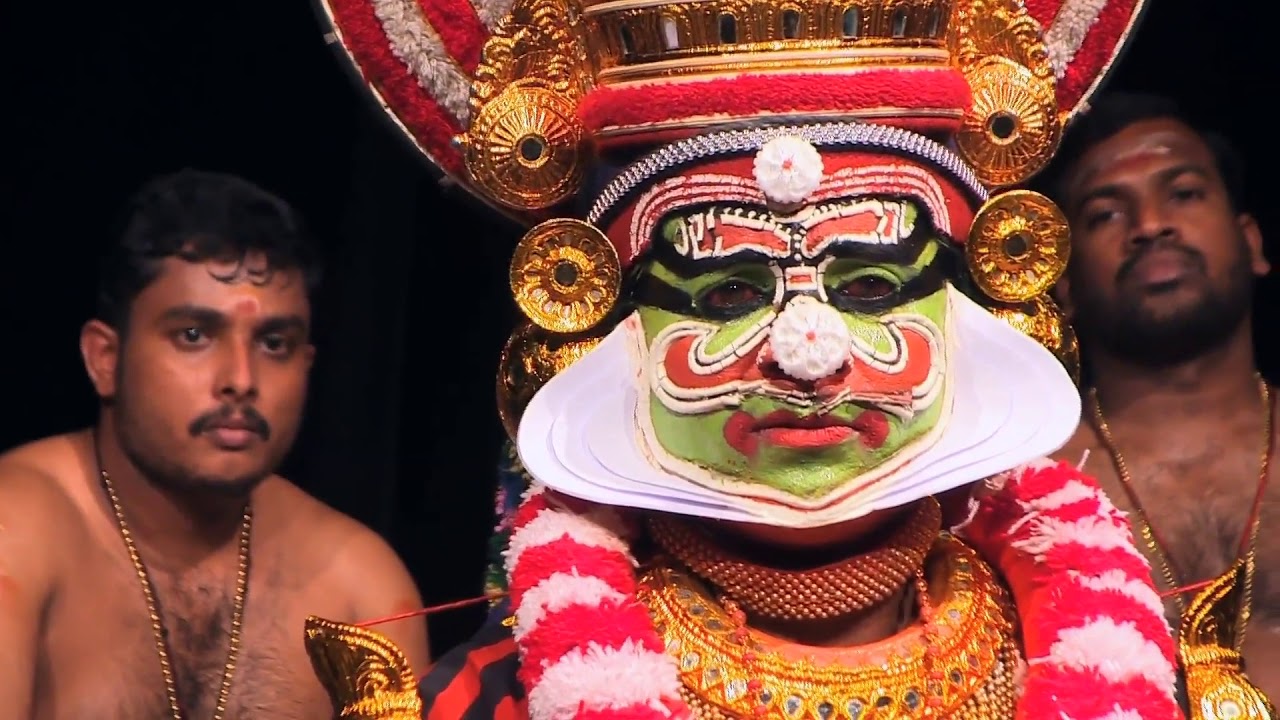 Upcoming
Fri Mar 31 / 2023 / 7:30pm
Sat Apr 1 / 2023 / 7:30pm
wp_reset_postdata(); ?>