Chan Centre and Musqueam present second annual Indigenous festival Come Toward the Fire, September 16
Chan Centre and Musqueam present second annual Indigenous festival Come Toward the Fire, September 16
The Chan Centre for the Performing Arts at the University of British Columbia and Musqueam  unveiled today the date and initial slate of artists of the second annual Indigenous festival, ʔəm̓i ce:p xʷiwəl (Come Toward the Fire). Held on September 16 2023, ahead of the National Day for Truth and Reconciliation, the festival will feature free, outdoor programming from 1PM – 5:30PM, and a ticketed evening festival concert portion from 6PM. The celebrations will showcase the diverse talents of Indigenous peoples from Musqueam and Indigenous nations across Turtle Island (North America).
"Musqueam is excited to partner with the Chan Centre for the Performing Arts and welcome Indigenous performers to our territory for the second year of ʔəm̓i ce:p xʷiwəl. In our culture, fire is the centre of our longhouses, where our ceremonial work takes place. Being called 'toward the fire' is a call to join us in this celebration of Indigenous cultural expression. We look forward to strengthening our relationship with the Chan Centre to continue uplifting Indigenous voices for many years to come."

yəχʷyaχʷələq, Chief Wayne Sparrow, Musqueam Indian Band
This year's evening concert will be hosted by Musqueam's Christie Lee Charles, who goes by the stage name Miss Christie Lee. The City of Vancouver's first Indigenous poet laureate, Charles is also a rapper, storyteller, Coastal hand drum singer, filmmaker, speaker for her ancestors, and a direct descendant of the great warrior, Capilano. Growing up in world of music, the xʷməθkʷəy̓əm artist  has been focused on hip-hop where, as an emcee, she incorporates her traditional knowledge and ancient hən̓q̓əmin̓əm̓ dialect.
As a "full-time mother and a hip-hop lover", she raps about life, culture, and empowerment, with a passion to empower Indigenous youth to be proud of their roots. As the City's Poet Laureate, her connections to multiple communities helped build new relationships in Vancouver to elevate the role of Musqueam, Squamish, Tsleil-Waututh, and urban Indigenous poetry, literary, and cultural practices. Charles will also perform a set during the daytime festivities.
Headlining act Black Belt Eagle Scout, otherwise known as Katherine Paul, is a Swinomish/Iñupiaq singer-songwriter and multi-instrumentalist. Born and raised along the Skagit River on Puget Sound in the Swinomish Indian Tribal Community, Paul was immersed in the musical traditions of her culture from a young age as a jingle dress dancer through her family's drum group, the Skagit Valley Singers.
With a sound that has been likened to fellow indie singer-songwriters Feist, Snail Mail, and Julien Baker, Paul stands apart as her "reverberant, wide-open sound suggests a sense of possibility and the broad sweep of history" (Pitchfork).
Paul's 2023 album, The Land, The Water, The Sky, is an ode to her ancestral lands. Through gauzy instrumentation and driving percussion interspersed with hints of the Coast Salish music tradition, Paul paints the soundscape of the Pacific Northwest with an impressive clarity. The album is a testament to community and the power of coming home, as she reflects on her COVID-era move from Portland, Oregon, back to Swinomish and the healing that followed. The Land, The Water, The Sky recognizes not only her own lineage but the history of the land itself. The music invites listeners to take a journey of healing and resistance through Paul's eyes.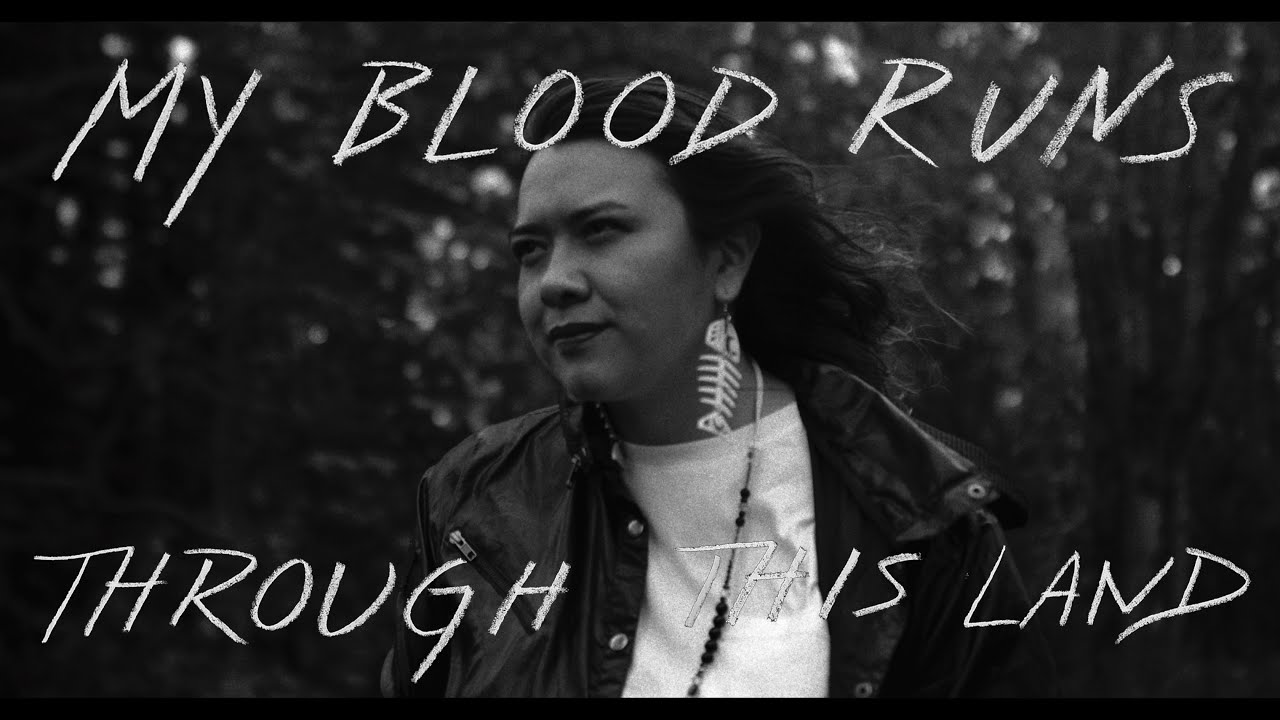 Mato Wayuhi, propelled to fame as the composer of the Peabody-winning, Emmy-nominated TV show Reservation Dogs. The Oglala Lakota rapper, producer, composer, and filmmaker from South Dakota "uses his voice for so much more than himself" (NPR). Wayuhi, who has been producing since he was sixteen, was recently included in the 2023 Forbes 30 Under 30 list. He first received attention following his 2018 submission to NPR's Tiny Desk Contest, for which his entry "Wildberry Poptart" was included in the honorable mentions. In addition to his work on Reservation Dogs, Wayuhi has since composed music for the feature-length film War Pony, which won the Caméra d'Or prize at the 2022 Cannes Film Festival, while working on his solo music that explores the depths of his identity and ancestral history.
Wayuhi sees himself as an "agent of storytelling" for his ancestors, whose voices were silenced or ignored. His raw, multifaceted, and vulnerable sound is rooted in his native Lakota culture and the vast landscape of South Dakota while drawing inspiration from pop, soul, funk, jazz, and hip-hop. His next projects include scoring for the upcoming Marvel Studios and Disney+ series Echo.
As a young changemaker, Mato has set a challenge to redefine Indigenous art. His musical creativity and calls to action play homage to the culture that raised him, and his barrier-breaking sound "proves his faith in his own potential" (NPR).
Founded in Frog Lake Cree First Nation, Alberta, Grammy-nominated Young Spirit formed in 2001 and has since become one of the most in-demand drum groups on the Pow Wow trail and Round Dance circuit. In 2013 and 2018, they won the Worldwide Championship title at the Gathering of the Nations Pow-Wow in Albuquerque, New Mexico. Their extensive use of Plains Cree in their music is a form of language sustainability and revitalization. With the goal of empowering Indigenous youth through music and language, Young Spirit view their work as a dynamic catalyst for showcasing Indigenous culture and highlighting its important place in the world.
Other notable acts confirmed for the festival include two artists who collectively have 1.5 million followers on Instagram and over 6 million followers on TikTok. James Jones, who goes by Notorious Cree, is ranked as one of the top five hoop dancers in the world. Jones is Nehiyaw (Cree) from Tall Cree First Nation in Treaty 8 Territory in Northern Alberta. Jones uses his platform to educate people on the issues impacting Indigenous communities. As a traditional hoop and powwow dancer, performance artist, youth workshop facilitator, and public speaker, Jones advocates to inspire future generations by reclaiming his culture and encouraging others to do the same. His notable performances include the 2010 Winter Olympics, 2014 and 2022 Juno awards, 2015 Pan Am Games, and 2015 Coachella Music Festival.
Tia Wood is a 23-year-old singer-songwriter from Saddle Lake Cree Nation. Wood is a born entertainer, having toured the Pow Wow trail extensively with her family, many of whom are members of Grammy Award-winning group, Northern Cree. She grew up surrounded by educators, activists and artists, including her Juno-winning sister, Fawn Wood.
During the pandemic, Wood gained an enormous audience on TikTok by "Indigenizing" sounds, landing her a feature in Vogue magazine. She is currently working on her debut solo album, which promises to carve a new vision for Indigenous youth and romantics alike.
Photo by Jan Gates
Returning this year is Tsatsu Stalqayu / Coastal Wolf Pack, a three-generation family group of singers, drummers, and dancers, with members from Musqueam, Nanaimo, Kuper Island, Cowichan, Tsartlip, and Skway. The group was formed in 2010 and have since performed at the Four Host First Nations Pavilion and the Athletes Village for the 2010 Vancouver Olympics, the Vancouver Folk Music Festival, the Museum of Anthropology, and the Talking Stick Festival. Tsatsu Stalqayu proudly promotes Coast Salish culture through the songs and dances they perform and the carving and textile arts they practice.
Building from last year's initial collaboration, Musqueam master weaver Debra Sparrow (θəliχʷəlʷət) and Vancouver artist Ruby Singh team up again for "Inter/weavings Pt. 2". This striking composition continues to be developed by an intercultural string ensemble led by Singh and includes Elisa Thorn (harp) and Andrea Wong (guzheng/violin/piano). The composition uses a visual score drawn from design elements in Sparrow's blanket designs and weavings. The first part of this piece was presented in 2022 featuring a score using Sparrow's Reconciliation blanket design. This new work will expand on the first piece and be presented in the round of the Chan Centre's cedar grove with dancers and a semi-improvised score.
ʔəm̓i ce:p xʷiwəl (Come Toward the Fire) will also feature Ojibway 'moccasin gaze' band Zoon and indie pop punk duo Miesha and the Spanks, led by Secwépemc singer and guitarist Miesha Louie living in Treaty 7 Territory. Daytime performers include Syilx singer/songwriter Francis Baptiste, who sings in the endangered N̓syilxčn̓ language; pop band Hayley Wallis and the Bright Futures led by Hayley Wallis, part of the Kitasoo/Xais'xais Nation; KeAloha, a Hawaiian, Tahitian and Lheidli T'enneh singer who fuses R&B with dream pop; DJ Paisley Eva, who hails from the Sḵwx̱wú7mesh Nation village of Eslha7an; and Notorious Cree, who will engage audiences with a workshop before his evening performance.
"The artists programmed showcase the limitless and diverse talents of Indigenous peoples. Whether they are taking over Hollywood, re-defining Indie rock on their own terms, or blowing up on social media, these performers are a testament to the growing stature and influence of Indigenous creativity."

Jarrett Martineau, Chan Centre curator-in-residence
The evening concert performance will be recorded and broadcast on CBC Music, CBC Radio One, and CBC Gem on September 30 for the National Day for Truth & Reconciliation.
In addition to the performances, the festival will feature an Indigenous artisan market, food vendors, film screenings, workshops and speakers. More details will be announced later this summer.
Full festival details can be found at www.cometowardthefire.com