Games in Music: Halo, WoW, LOTR
Games in Music: Halo, WoW, LOTR
Guest conductor Lucas Waldin leads the UBC Symphony Orchestra and UBC A Cappella for a night celebrating new and classic video game soundtracks. Experience the epic sounds of Michael Giacchino's Star Trek: Into the Darkness, and relive the frenzy of the tetris theme song. VR immersive artist Juliana Loh will paint the scores of Star Wars and Lord of the Rings live. This concert also premieres the orchestral scores of both Celeste and Glitchhikers: The Spaces Between. 
Program:
Various (Ralph Ford)
Suite from Video Games Live
Halo Theme / Coronation & Baba Yetu (Civilization IV) / Bounty Hunter (Advent Rising) /Kingdom Hearts
UBC A Cappella
Lena Raine (arr. Gabriella Yorke)
Music from Celeste
Maxime Goulet
Level Up!*
Risa Tonita, keyboard soloist
Howard Shore (arr. John Whitney)
Symphonic Suite from Lord of the Rings: The Fellowship of the Ring
The Fellowship Theme / The Prophecy / Argonath / The Breaking of the Fellowship / "In Dreams"
Juliana Loh, VR immersive artist
Andee Fletcher, Vocalist
Traditional (arr. Chris Rinaman)
Korobeiniki Fantasy (Theme from Tetris)
UBC A Cappella
Intermission

Michael Giacchino
Star Trek: Into the Darkness
UBC A Cappella
Devin Vibert & Claris Cyarron (arr. Antony Knight)
Music from Glitchhikers: The Spaces in Between
Brower/Duke/Hayes (arr. Jerry Brubaker)
Music from World of Warcraft
Wrath of the Lich King / Lament of the Highborne / Lion's Pride
Maxime Goulet
Beachball Games for Orchestra
Alexa Gogoescu, Narrator
Toby Fox (Steven Stanke)
Music from Undertale
Once Upon a Time / Ruins / Megalovania
John Williams (arr. Stephen Bulla)
Star Wars Through the Years
Star Wars (Main Theme) / The Imperial March / Han Solo and the Princess / The Jedi Steps / Rey's Theme / Kylo Ren Arrives at the Battle / March of the Resistance / Throne Room and Finale
Juliana Loh, VR immersive artist
*This performance uses the chipsounds virtual synthesizer which has been kindly donated by Plogue Art et Technologie, Inc., Montreal.
Sold Out
Fri Nov 4 2022 7:30pm
Chan Shun Concert Hall
Part of the Games in Action: interactivity / activation \ activism conference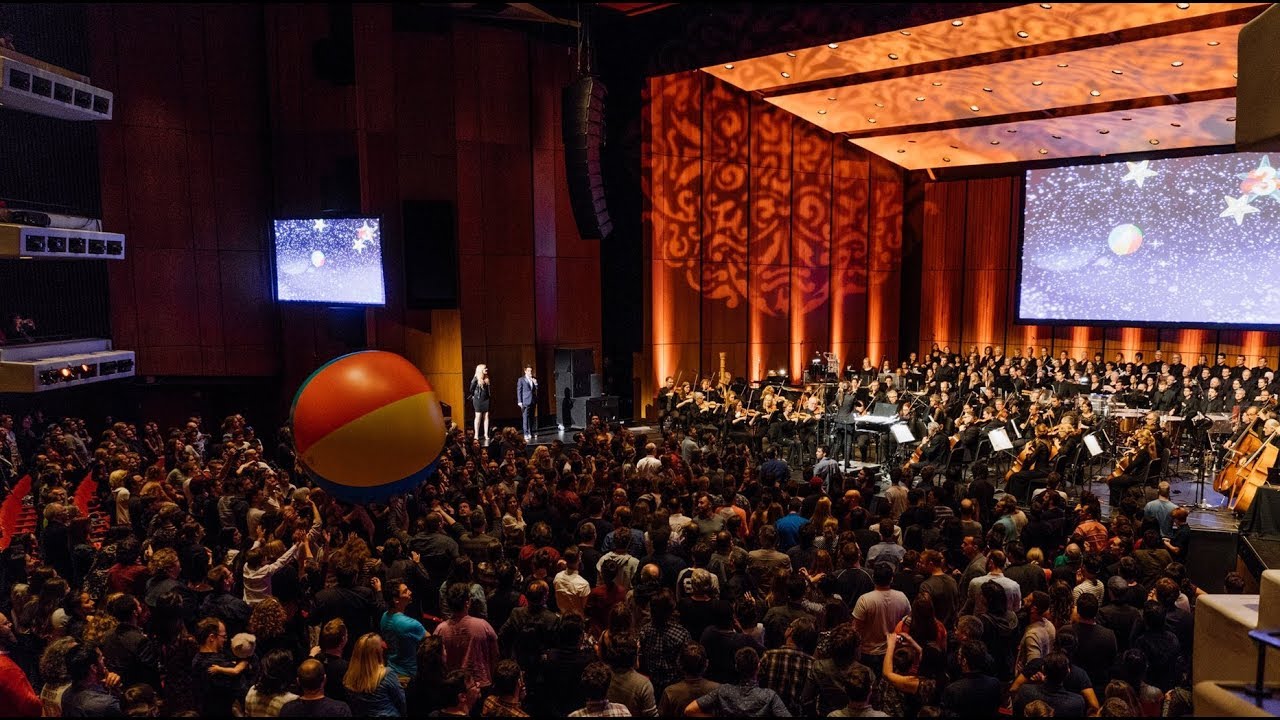 Upcoming
Fri Sep 29 / 2023 / 7:30pm
wp_reset_postdata(); ?>