READ:
Read about the tough but vital subject matter Huff addresses, how Cliff Cardinal was inspired by the work of Tomson Highway, and why for Cardinal, joy—and humour—are so important when telling difficult stories.
"I was really interested in a minimalist style of fiction: telling the story through the experience of the body... The power one person relating their experience through the experience of the body has a very potent effect for an audience in the theatre."

Cliff Cardinal in Intermission Magazine
"Cardinal (is) equally convincing as an emotionally stunted patriarch, an unsympathetic school teacher, a talk show host and an aggressive skunk, snapping in and out of character at the drop of a hat. His range and the energy he brings to each performance is stunning."

Edinburgh Festival
WATCH:
Huff preview and interview with Cliff Cardinal.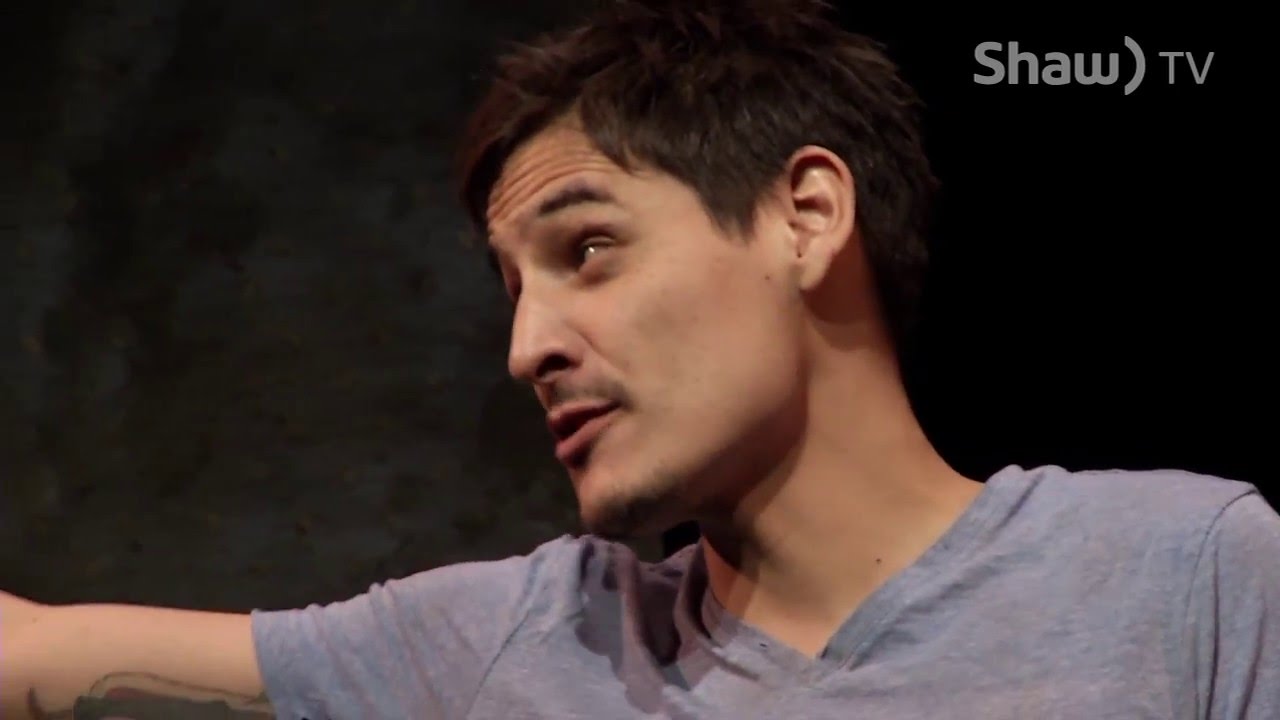 Huff is at the Chan Centre for the Performing Arts on Wednesday October 30, 2019 at 12pm & 7:30pm, part of the Beyond Words series in the Telus Studio Theatre. Tickets available here.