Over the Alps: Music of 17th Century Italy & Austria
Early Music Vancouver
Over the Alps
Music of 17th century Italy & Austria
A digital production available online only, presented by Early Music Vancouver
La Modestine; Marc Destrubé, Violin; Kathryn Wiebe, Violin; Jeremy Berkman, Sackbut; Natalie Mackie, Viola da Gamba; Katrina Russell, Dulcian; Michael Jarvis, Organ
The audience for 'classical music' is well familiar with instrumental music from Corelli to Stravinsky, but largely ignores some wonderful repertoire composed before and since. This program highlights instrumental music composed in Austria and Italy in the 17th century, a time when composers innovated and experimented with musical forms, and explored the technical possibilities and distinct sonorities of individual instruments, including the sackbut (early trombone) and dulcian (early bassoon) as well as string and keyboard instruments.
Access to the concert is free, but donations are greatly appreciated. Concert will remain online one year from premiere date.
Presented in partnership with the Chan Centre for the Performing Arts through the support of the Chan Endowment Fund at the University of British Columbia. This concert is generously supported by Anona Thorne & Takao Tanabe.
PROGRAM:
Dario Castello (1602-1631)
from Sonate concertate in stil moderno, libro primo (1621):
Sonata Quarta for violin, trombone and basso continuo
Sonata Nona for two violins, bassoon and basso continuo
Girolamo Frescobaldi (1583-1643)
from Canzoni da sonare a una, due, tre et quattro (1634):
Canzon Prima à due bassi, for trombone, bassoon and basso continuo
Canzon Sesta à canto e basso
for violin, bassoon and basso continuo
Antonio Bertali (1605-1669)
Sonata à 3 in d minor
for two violins, trombone and basso continuo (viol)
Johann Heinrich Schmelzer (1620-1680)
Sonata IX in a minor for violin, viola da gamba and basso continuo, from Duodena Selectarum Sonatarum (1659)
Heinrich Ignaz Frans van Biber (1644-1704)
Sonata à 3 in d minor for two violins, trombone and basso continuo
Donate to EMV
Wed Feb 24 2021 7:30pm
Online
Access to this concert is FREE, but donations to EMV are greatly appreciated. Streaming online from Feb 24, 7:30pm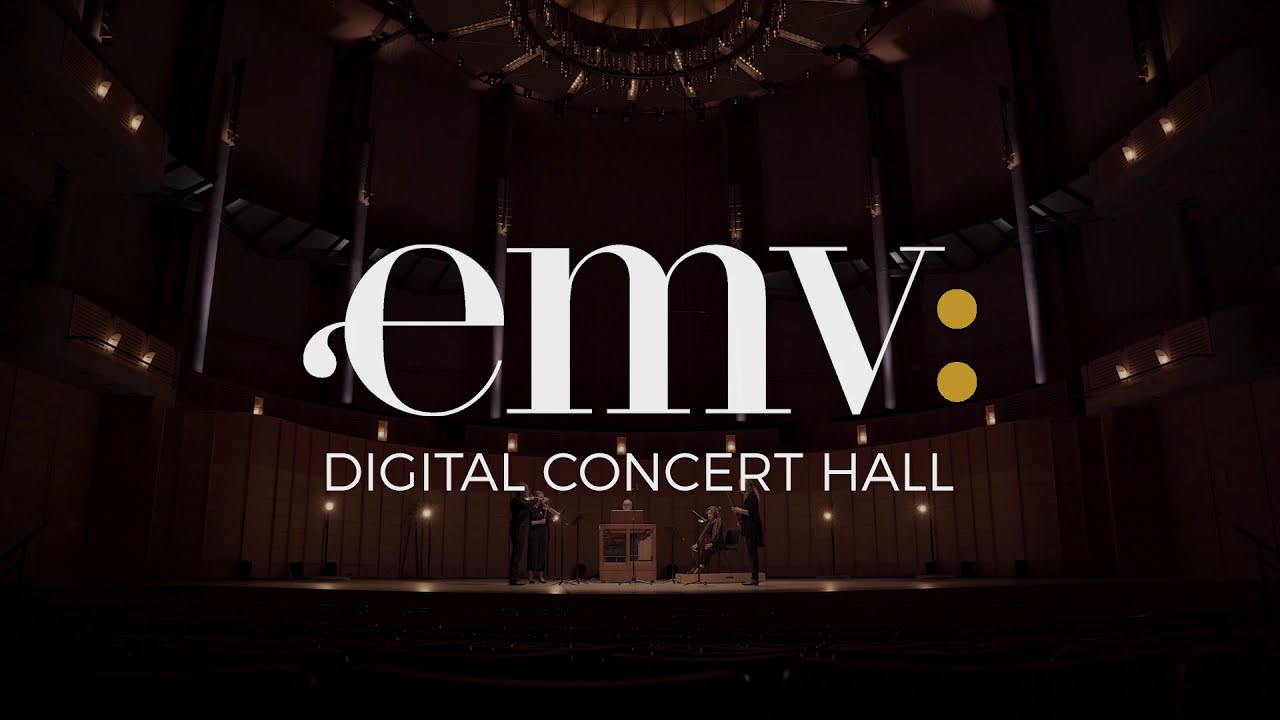 Upcoming
Fri Oct 13 / 2023 / 7:30pm
wp_reset_postdata(); ?>