Sandeep Das: Delhi to Damascus
Chan Centre Presents
Sandeep Das: Delhi to Damascus
"Sandeep Das can turn any performance into a visual spectacle"

The New York Times
This event will be preceded by a talk in the RBC Cinema, free to all ticketholders at 7:15pm. Gurinder Mann, lecturer for Punjabi Language and Culture at UBC, will lead the presentation entitled Crossover Music: A Global and Historical Phenomenon.
Since debuting at age 17 with legendary sitarist Ravi Shankar, Sandeep Das has established himself as one of the world's leading tabla maestros. A Grammy Award-winning musician and Guggenheim Fellow, Das has been part of Yo-Yo Ma's Silk Road Ensemble for over two decades, collaborated with Paquito D'Rivera, Kayhan Kalhor, and Bobby McFerrin, and worked with iconic orchestras like the Boston Symphony and New York Philharmonic, to name a few.
Called "profoundly beautiful music" by The Sydney Morning Herald, his Delhi to Damascus project uses voice, tabla, sitar, bansuri, and oud to explore the shared riches of Indian and Middle Eastern musical traditions, engaging differences only to underscore their deeper connections.  Guided by Vasudhaiva Kutumbakam—a Sanskrit shloka that means "the world is one family"—it's also a quest to spark dialogue, promote compassion, and inspire people to see beyond borders. Sandeep Das and The HUM Ensemble bring together North Indian ragas and Arabic maqam. Demonstrating both contemporary possibilities as well as the shared heritage of their cultures, it's a "roadmap for irresistible aural adventures" (Downbeat Magazine), no passport required.
Additionally, Das will also work with students from UBC's School of Music for this special performance. Three student percussionists will be joining him on stage, as well as a string quintet that includes members of the Somerset String Quartet, the school's resident string quartet. Curator Dinuk Wijeratne also joins on piano.
Program Order
Sandeep Das and the HUM Ensemble: Delhi to Damascus
Sandeep Das, Nazih Borish, Rajib Karmakar, Kamaljeet Ahluwalia
Repertoire to be announced from the stage.
Out of the Karmic Blue –  Dinuk Wijeratne
Dinuk Wijeratne, Sandeep Das, Rajib Karmakar, Annis Lee, Yiyi Hsu, Yiyang Xue, Caroline Olsen, Christine Yang
Srishti – Sandeep Das
Sandeep Das, Bailey O'Donnell, Allan Jr. Perpose, Yueyi Liu, Kaiya Gazley
Grand Finale
PRE-CONCERT TALK
Sat Feb 18 2023 8pm
Chan Shun Concert Hall
Students get 50% off tickets!
Programmed by guest curator Dinuk Wijeratne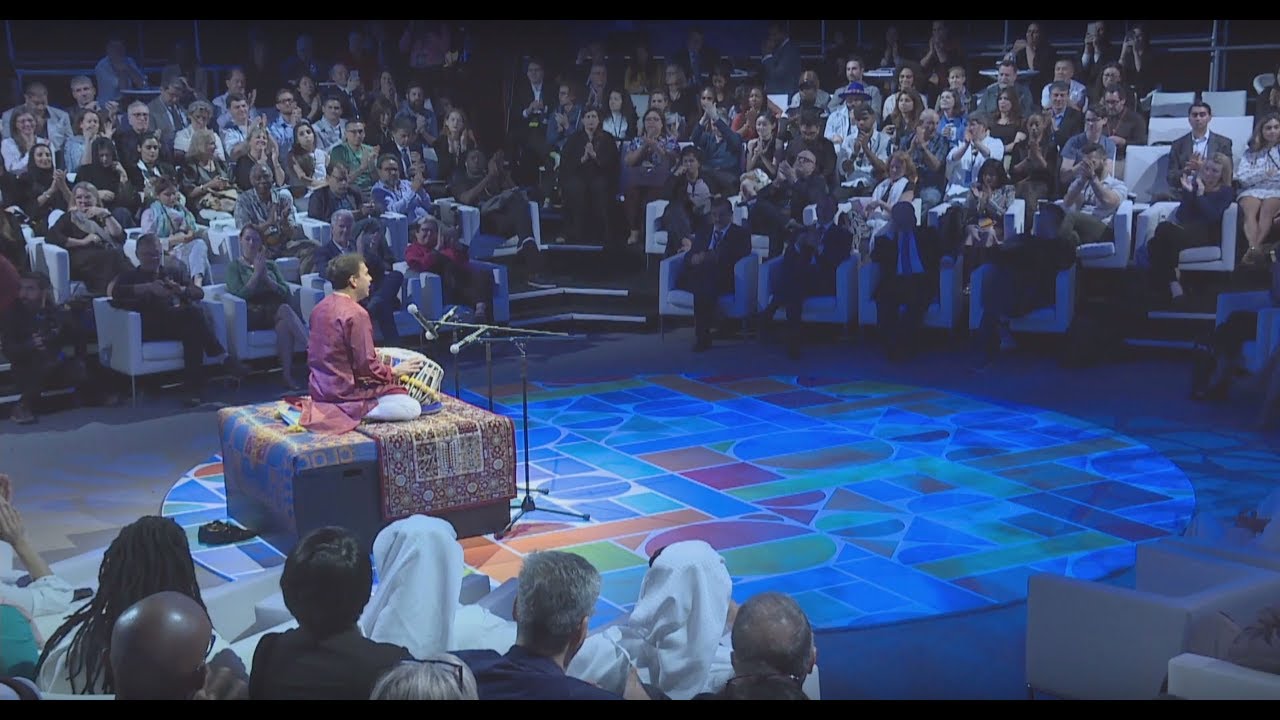 Related