Meet the Artists: Daymé Arocena and Roberto Fonseca
Meet the Artists: Daymé Arocena and Roberto Fonseca
Origin
Growing up in Havana, Daymé Arocena was exposed to a wide range of musical traditions: she learned boleros from her grandmother, jazz music from her father, and  absorbed the music and rhythms that were always all around. A musical prodigy, she was performing semi-professionally at 8 and began her formal conservatory training at 9. At the same time, she appreciated North American music – particularly Whitney Houston.
Music and background
Arocena is a talented composer, arranger, bandleader, choral director, and of course singer, who counts Nina Simone, the Buena Vista Social Club, and Mayra Caridad Valdes among her influences. Her music mixes the best of jazz, pop, Afro-Cuban chants, and the diverse musical languages from all over Cuba, and the lyrics span English, French, Spanish, and Yoruba.
Accolades
Daymé has been recognized for her bridging of historically opposed U.S. and Cuban cultures, "finding harmony in the two countries' shared musical history" (Billboard, 2015). Her voice can be heard on the 2015 Juno Award-winning jazz album, Maqueque, as a member of the all-female group lead by Jane Bunnett.
The latest
With her second solo album, Cubafonia (2017), Arocena continues her quest to draw together Cuba's distinct musical dialects. The album was internationally well-received and prompted rave reviews from many. Songlines called her "one of the most exciting new artists to come along in years."
Little known fact…
Daymé is a deep believer in Santeria – an Afro-Caribbean religion based on traditional Yoruba principles. She identifies as a daughter of Oshún (the Santerian Oricha representing love, beauty, and femininity) and Yemayá (associated with nurture and protection). As acknowledgement of her faith, Arocena performs dressed in white.
"What I want is for my name to be a reference for people and for young women trying to succeed in this business [. . .] to become the best version of myself, and for people to admire me for what I do, for my craft and the legacy I hope to leave behind."

Daymé Arocena, 2016
Origin
Roberto Fonseca comes from a musical family. His mother is a singer, his father a drummer, and his two half-brothers (whose father is none other than Chucho Valdés) are musicians as well. Roberto initially played drums, but switched to piano at age 8. From very early on, he was keen on mixing traditional jazz and Cuban elements.
Music and background
After earning a masters degree in composition, Fonseca left Cuba to begin his career touring, recording, and learning from an array of formidable musicians. His own sound fuses together his many influences, including jazz, classical, hip-hop, and traditional Cuban music. His hope is to introduce to the world a new Cuba, linked to tradition while thriving in the modern musical world.
Accolades
Fonseca has released 9 solo albums to great acclaim from both listeners and fellow musicians. He was called "Cuba's most exciting pianist" by The Guardian, and has toured with the world-renowned Buena Vista Social Club.
The latest
Fonseca's most recent album is called ABUC ("Cuba" backwards), which opens and closes with Ray Bryant's iconic anthem, Cubano Chant. Alongside Fonseca's "incandescent" keyboards, the album features an impressive lineup of artists, including Trombone Shorty, Eliades Ochoa of the Buena Vista Social Club, and legendary trumpet player Manuel Mirabal.
Little known fact…
Fonseca began composing at age 14 and debuted at Havana's International Jazz Festival when he was only 15. His success there prompted his musical education at Cuba's Instituto Superior de Arte.
"I want my music to reach people who don't know me, and I dream of one day becoming a point of reference for my audience."

Roberto Fonseca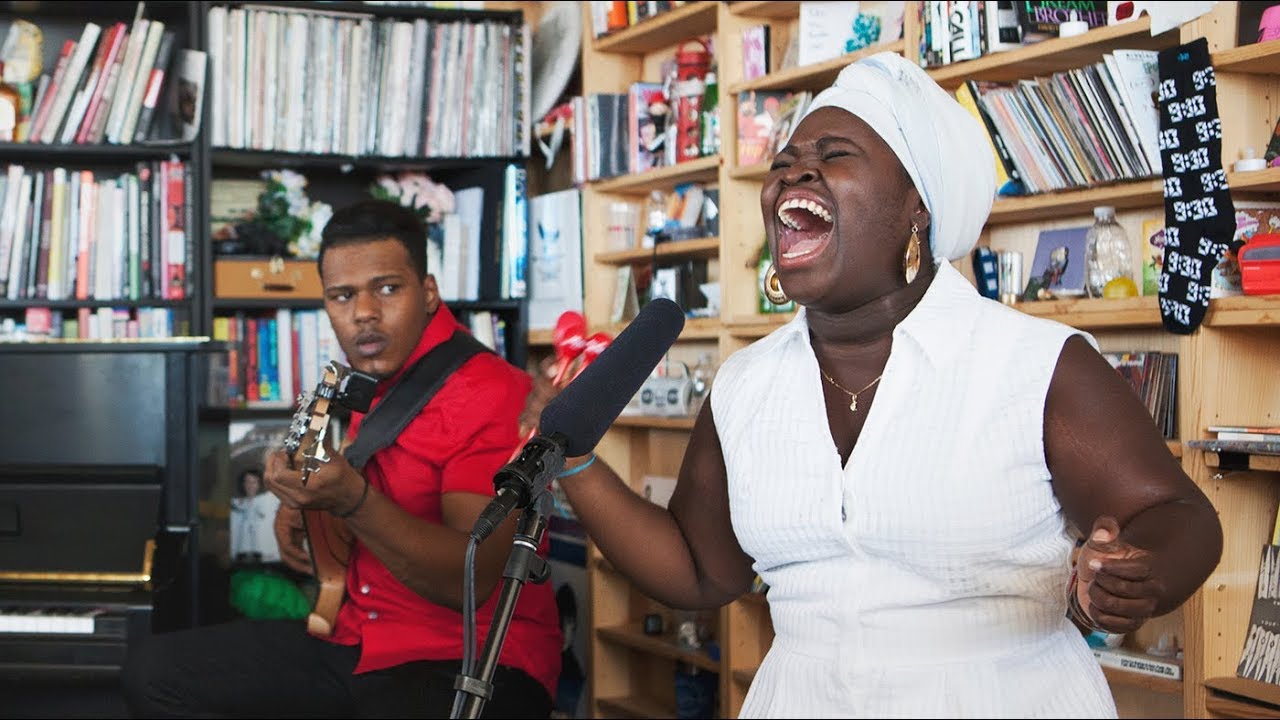 Related